Developers of Windows 8 has unveiled the new look of the Blue Screen of Death.
Most of the users are pretty much annoyed with the previous versions of the BSOD since it was not written in a simple language.
To quote one user of Windows 7, "I really hate seeing the Blue Screen of Death; it terrifies me a lot. Aside from the fact that my laptop's crashing, I can't seem to grasp the true meaning of its demise. For five seconds, I'd just stare at my laptop screen, trying to figure out what the hell's happening to my laptop and moments after, it will restart all by itself leaving the us, the users clueless."
Now, the developers of Windows 8 has released the new look of the BSOD.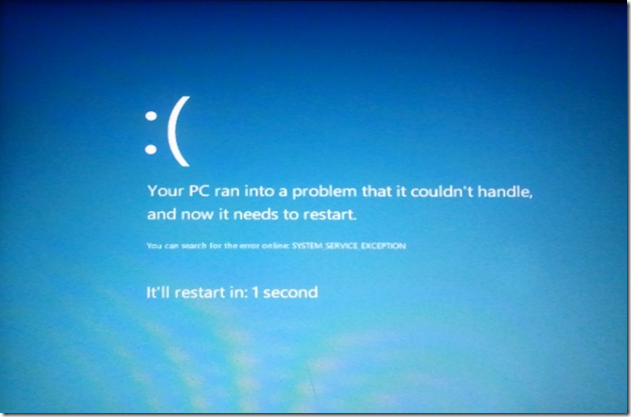 The new look of BSOD
Well, it has indeed improved compared to the previous versions of it. And yeah, they're beta bits for sure. We can't hardly wait for Windows 8's release.
So what can you say about it?