We all love to watch movies, and yes and that is a fact that we can't deny. While watching movies, some of us might be critical to some technical aspects whilst others just sit back and enjoy it.
Along the way, we get carried away by our emotions. We laugh when actors spill hilarious punchlines. We get mad if the actors did something awful. And most of all, we cry because we share our sympathies with the characters of the movie.
Prepare numerous rolls of tissues as we reveal the top ten movies that made me cry buckets.
10. Flipped (2010)
Written and directed by Rob Reiner
Starring Calan McAuliffe and Madeline Carroll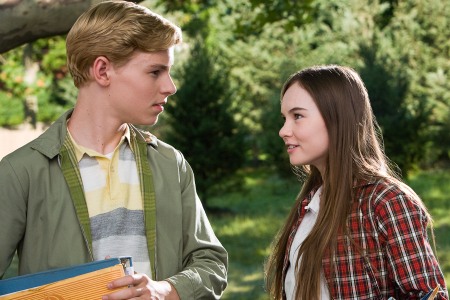 Flipped lands on our tenth spot. Based from Wendelin Van Draanen's novel,
Flipped
tackles the story about the two eighth graders who started to have feelings for each other despite being total opposites. A lot of people can relate to this movie since every one of us has a story to share about first love. You fall in love. You get carried away by your emotions. You get hurt. And you become stronger, more mature and wiser.
9. Grave of the Fireflies (1988)
Directed by Isao Takahata
Starring Tsutomu Tatsumi, Ayano Shiraishi and Akemi Yamaguchi
Grave of the Fireflies (Hotaru no haka) lands on the ninth spot. It is a tragic animated movie about the struggles of a young boy and his sister during World War II. All throughout the movie, watching these helpless kids was painful and you couldn't help but to feel sad about their situation. But inspite of their tribulations, they still find ways to be happy.
8. Windstruck (2004)
Directed by Jae-young Kwak
Starring Gianna Jun and Hyuk Jang
The tragic love story of Myung Woo and Kyung-jin lands on the eighth spot. The story line itself was truly heartbreaking, accompanied by the beautifully arranged original sound track. Windstruck had left a good impression not just to its Korean viewers but also to some of its viewers from different Asian countries.
"When I'm gone and I would like to turn into the wind."
- Myung Woo.
Boo-huhuhu.
7. The Land Before Time (1988)
Directed by Don Bluth
Starring Pat Hingle, Gabriel Damon and Judith Barsi
Our seventh spot features the story of a dinosaur who struggled in crossing the prehistoric arid lands in order to reach the Great Valley whilst outwitting the ferocious T-Rex dinosaur. The adventures of Little Foot seemed childish but if you watch it more closely, there's a deeper meaning on it. We all wanted to be cared and guided by our mothers even if we're old. There this particular scene in the movie when Little Foot saw the shadow of her mother, only to find out that it was just an optical illusion. Ouch.
6. Magnifico (2003)
Directed by Maryo J. delos Reyes
Starring Jiro Manio, Lorna Tolentino, Albert Martinez and Gloria Romero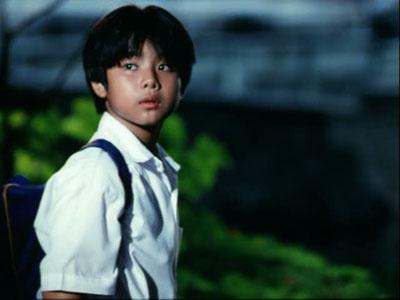 Maginifico is truly a magnificent story. Who wouldn't expect that this kid has a mature way of thinking about life. At a young age, Magnifico had already experienced so many trials in life. Maginifico truly won the hearts of its viewers, well, including me.
5. One More Chance (2007)
Directed by Cathy Garcia-Molina
Starring John Lloyd Cruz and Bea Alonzo
When choosing a particular decision, do you just think of yourself? Well if you do that, you better watch this movie and maybe think twice before deciding on a certain thing before you break someone's heart. One More Chance is far the most famous movie of John Lloyd-Bea tandem. Everyone loves Popoy and Basha's love story.
4. Anak (2000)
Directed by Rory B. Quintos
Starring Vilma Santos and Claudine Barretto
Anak is a movie dedicated to all Filipino OFWs who sacrificed a lot just to give their children a brighter future. But no matter how big the opportunity is, the motherly and/or fatherly love that we always long would still be the most important thing no matter what. This is a heartwarming movie and you will learn a LOT from it.
3. Marley & Me (2008)
Directed by David Frankel
Starring Owen Wilson and Jennifer Aniston
Marley may be the worst dog ever but the family who adapted him had learned so many things about raising their family, the importance of their career and a whole lot more. It made me realized that no matter how naughty these creatures are, they would still choose to be with us. I cried so hard on the last part of this movie. Oops, spoiler.
2. Like Stars on Earth (2007)
Directed by Aamir Khan
Starring Aamir Khan and Darsheel Safary
Like Stars on Earth
is not your ordinary Hindi movie. Directed by Ahmir Khan, the movie focuses on children who are special - those who need special attention and those who are often misunderstood. It seemed that every scene was truly heart breaking, from Ishaan (Safary) being misunderstood by his parents for being dumb (later in the movie, they learned that he has dyslexia) to his triumphant moment of his life.
This is a must-see movie if you want to learn more about learning disabilities.
1. Hachi: A Dog's Tale (2009)
Directed by Lasse Hallstrom
Starring Richard Gere and Joan Allen
Hachiko, our canine hero lands on the first spot.
Hachi: A Dog's Tale
tells a story about a loyal dog who keeps on coming back at the train station even if his master had already died. Loyalty played a big part on this movie as Hachi still hoped that his master would still come home and play with him. It was so heartbreaking that I was still crying minutes after the movie ended.
---
There you have it! This is the official top ten list on movies that made me cry.
I'm pretty sure that you have your own personal list. Don't forget to post a comment about it! :)